---
Thai-International Law Firm Pattaya Thailand

Registered with the
Lawyers' Council of Thailand


~

President and Managing Director
Dr. Carlo Filippo Ciambrelli
Jurist - Court Interpreter - Lecturer
Co-Directors
Mr. Patiphan Patsa - Attorney at Law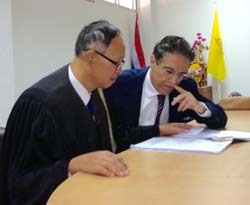 Dr. Carlo Filippo Ciambrelli at the Chonburi Court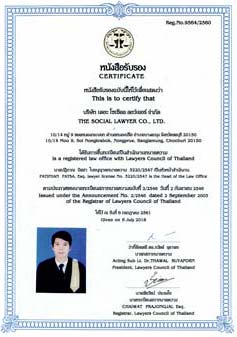 Paiphan Patsa
Attorney at Law - Thailand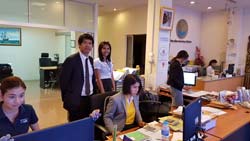 Our Legal Team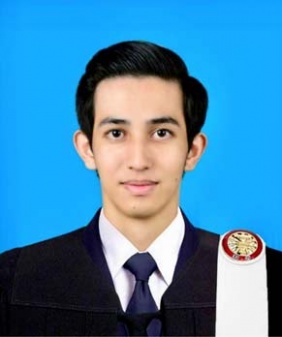 Michel Ciambrelli Phonwisut
Legal Consultant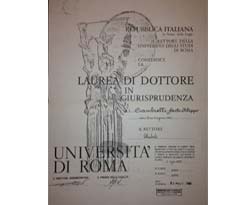 Diploma of Dr of Law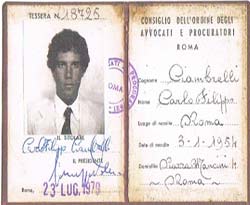 Lawyers' Counsil of Rome
A Law Suite requires full atention and competence - Our Experienced Thai Lawyers and Official Interpreter in Court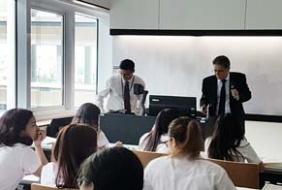 A Lecture at the Mahidol International
University
by Dr. Carlo Filippo Ciambrelli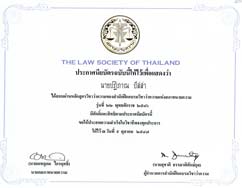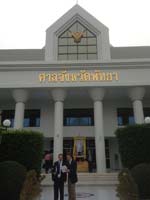 The Social Lawyers

---
Dr. Carlo Filippo Ciambrelli, the President of The Social Lawyers Co. Ltd.,
is a Lec
turer upon invitation by the faculties of law of the most prestigious Universities of Thailand
He is also an o
fficial interpreter appointed
by
the Thai Courts of Justice
Graduated at the University of Rome "La Sapienza" before completing his education in Oxford,
English speaking as first language, (Italian MT, fluent in Thai and French), Dr. Carlo Filippo Ciambrelli started practicing as a criminal-lawyer at the "Golino International Law Firm", one of the most prominent Italian-International Law Firms of the eighties.
Expert of Thai and International Law, Dr. C F Ciambrelli is an Official Interpreter of the Pattaya Provincial Court of Justice with more then 20 years of experience in all fields of the Thai Law.
Mr. Patiphan Patsa, Thai Lawyer in Pattaya and Bangkok, is an experience, licensed attorney at law with several years of successful practice in all fields of the law. Mr. Patiphan Patsa specializes in both Criminal and Civil Law with special emphasis in helping and assisting foreign nationals in Thailand.

L'indicateur Thailand - Legal Articles by Dr. Carlo Filippo Ciambrelli - President of The Social Lawyers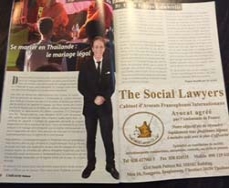 You can find all the articles of Carlo Filippo Ciambrelli (in English) at the bottom of the pages of the various links illustrating our services or directly clicking the link "Our articles".
---